This sector is expanding – and even challenges like Brexit could provide opportunities with potential movement from roro to container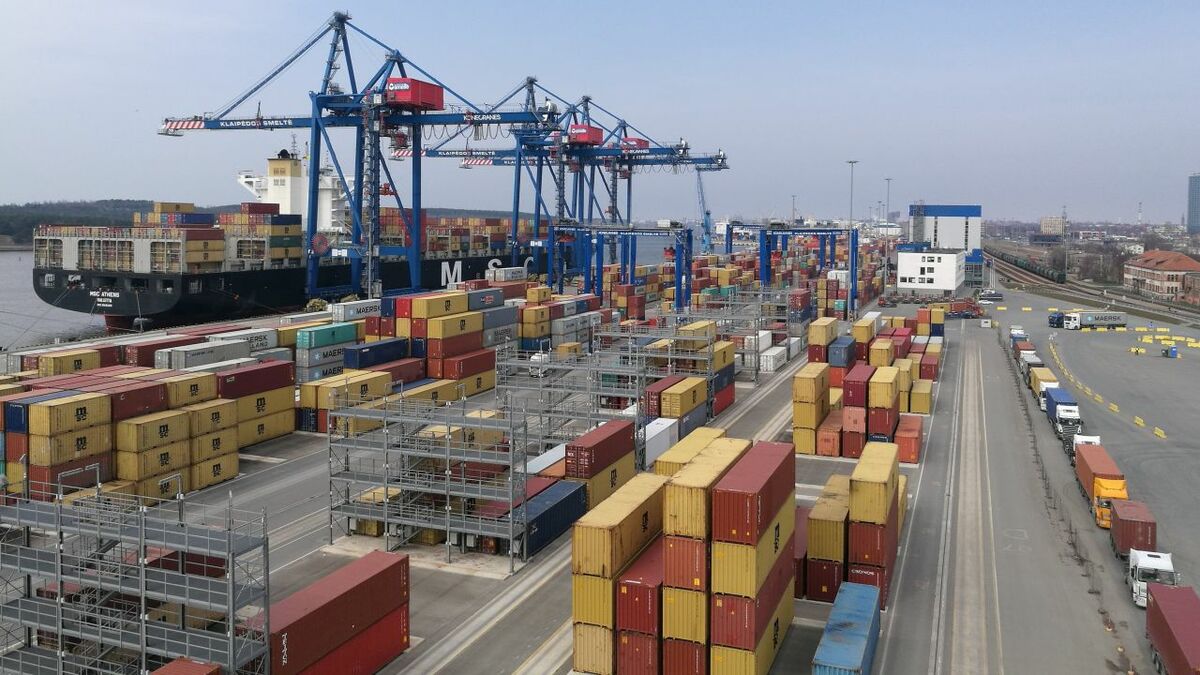 (Port of Klaipeda's intra-Europe containers account for around 10-15% of its container volumes)
European short sea shipping is growing rapidly, with larger shipping lines and box ships a driving factor within this sector.
CMA CGM Group acquired Containerships last year and merged the latter with its MacAndrews brand under the single Containerships brand. The takeover of Containerships by CMA CGM suggests CMA CGM wants to grow its footprint within the European short sea sector.
Together, Containerships and MacAndrews operate a fleet of 32 vessels and 700 trucks, calling at 64 ports through 26 maritime services and eight inland services.
CMA CGM senior vice president short sea lines Mediterranean and north Europe, Guillaume Lathelize says "By joining two well-known and complementary intra-European experts, CMA CGM Group will create and develop a multimodal transport intra-European leader. The new, innovative Containerships brand integrates into the Group's strategy aimed at densifying its regional coverage and developing tailored end-to-end solutions for its clients."
As well as leading the way with its two LNG-fuelled container ships launched in the past year, Containerships has already expanded its shortsea network. The Swedish Port of Halmstad was added to the network in April 2019.
There are two sailings a week connecting Lübeck with Halmstad and one sailing each week linking Lübeck with Oslo and Aarhus.
European logistics operator Samskip is also a strong player within European short sea shipping and is currently focusing on integration and interaction with customers following a series of acquisitions.
These include acquiring shipping and transport businesses Nor Lines in 2017, Euro Container Line and German logistics company Züst & Bachmeier in 2016.
New services
It has added services to prepare for Brexit. Services connecting to the UK can now use three points of departure across Benelux ports (Rotterdam, Amsterdam and Ghent), allowing more flexibility and multiple options.
Elsewhere, Unifeeder, which was acquired by DP Ports last year, has also expanded its network.
In August Unifeeder launched a weekly service between Gävle and Norrköping in Sweden and Gdynia and Gdansk in Poland.
"The direction of the new line is to create short sea shipping on the Swedish east coast. We created the shortest possible route to Gdansk, which has grown into one of the most important transhipment ports for the Baltic and Nordic market. Gdynia also has a large range of lines within Europe. In this way, we created a flexible, sustainable and competitive solution," says Unifeeder shortsea manager Ebbe Bisgaard.
Highlighting the importance of short sea shipping, Gävle Port chief executive Fredrik Svanbom says "With expanded short sea shipping, we promote both importing and exporting for the region and the national freight strategy's goal of moving from road to rail. It promotes both the environment and the economy."
Gävle Port is also expanding its facilities, which will benefit short sea shipping within Europe. Together with terminal operator Yilport, it is investing almost Skr825M (US$86M) to expand the container terminal. When this opens in 2020, Gävle Harbor will be able to handle annual volumes of up to 600,000 TEU.
Ports capitalise on short sea . . . . . 
continue reading on the Rivieramm.com website here