On Thursday, the Ukrainian government seized a small Russian product tanker at the Danube River port of Izmail in retaliation for the detention of three Ukrainian Navy vessels by Russian forces. Ukraine has already released all 10 members of the Nika Spirit'screw without charges.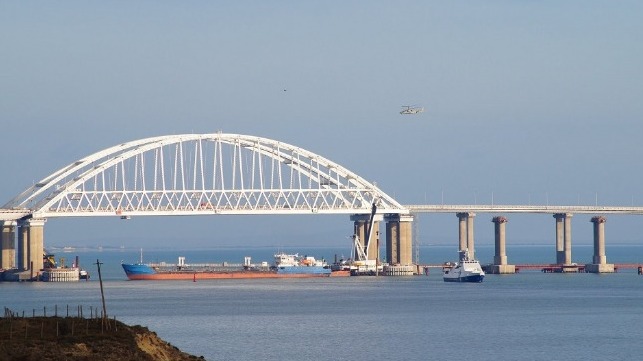 (Russian forces block the Kerch Strait Bridge's main channel using the Nika Spirit, ex name Neyma, Nov. 25, 2018 (via social media))
Ukraine's SBU security service asserts that the Nika Spirit was involved in the altercation between Russian border units and the three Ukrainian naval vessels at Kerch Strait last November. The Nika Spirit's AIS broadcast identifies her IMO number as 8895528 – the same number belonging to the Russian tanker Neyma, which was used by Russian forces to block the navigable channel under the Kerch Strait Bridge during the encounter. The Equasis record corresponding to this IMO number still shows the vessel's previous name.
the full article appears on the Maritime Executive website here