Using Land Rover BAR to inspire young people in future STEM careers
Published:12th February 2018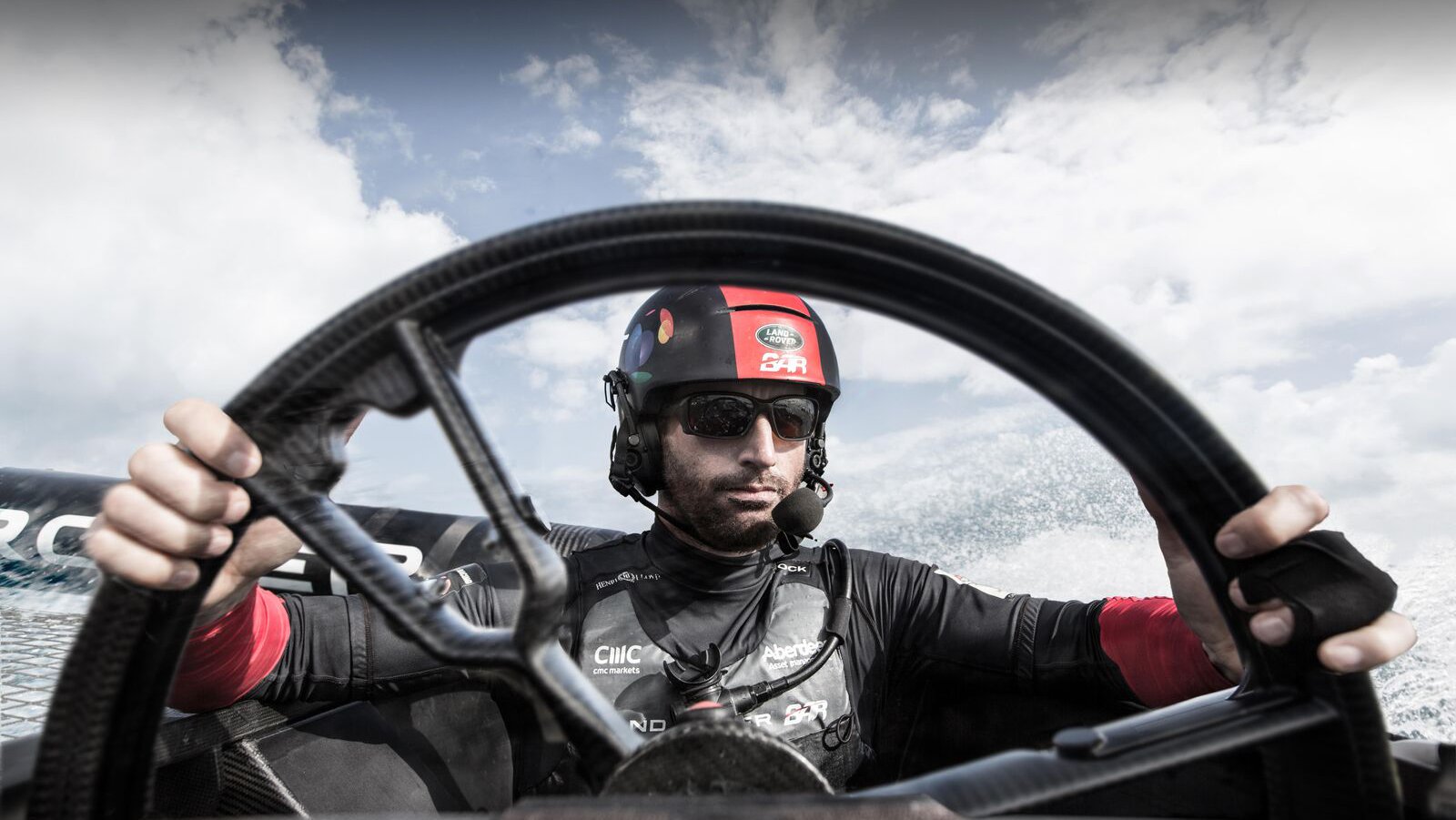 The 1851 Trust is an independent charity set up in 2014 to be the official charity of Land Rover BAR, the British sailing team challenging for the America's Cup, led by four-time Olympic gold medalist Sir Ben Ainslie.  The 1851 Trust is based alongside the team at their state-of-the-art headquarters in Portsmouth.  The 1851 Trust harnesses the excitement of this professional sailing team to engage and inspire young people in the range of future career opportunities in science, technology, engineering and mathematics (STEM subjects).  The 1851 Trust is a supporting partner of the Year of Engineering 2018.  Since 2014, the 1851 Trust has established four key programmes to inspire young people:
1.     Tech Deck and Education Centre at Land Rover BAR
Opened in May 2016 by the Trust's Royal Patron, HRH The Duchess of Cambridge, the Tech Deck offers students an interactive, behind-the-scenes experience enabling them to get close to the boats, people and technologies in development at the home of a world-class sports team.  During 2016/17, the 1851 Trust hosted 2,900 young people from over 80 schools, who learned about the application of new technologies, tested their own ingenuity in curriculum-linked workshops and found out more about the exciting range of STEM-based roles at Land Rover BAR.
2.     STEM Crew digital teaching platform
In October 2016 the 1851 Trust launched its digital STEM education platform for teachers.  Supported by BT, STEM Crew provides free teaching resources for 11-16 year-olds.  In its first two years, over 1,000 teachers from 750 schools have used the resources in classrooms across the UK.  Using short short films, interactive quizzes and worksheets in their classrooms, the resources have allowed these teachers to achieve national curriculum learning outcomes and to bring to life the role of science, technology, engineering and mathematics at Land Rover BAR to over 30,000 students each year.
3.     Next Generation Roadshows
Through Next Generation Roadshows held at regional sailing centres, the 1851 Trust supports the teachers using its resources by providing their pupils with unique STEM enrichment days out of school.  The Roadshows combines educational workshops, hands-on experiential activities and opportunities to put STEM learning into practice through dinghy sailing.
4.     GoSail!
The Solent-focused GoSail! programme for young people aged 14-16 combines a guided visit to the Tech Deck, including an educational workshop on the key principles of sailing, and an on-the-water taster sailing session – for many of the young people their very first opportunity to go sailing!.  The programme supports disadvantged young people to continue with STEM studies and also to gain sailing qualifications as way of building their confidence and skills.
Source: Maritime UK, 12 February 2018