Brightlingsea Harbour is opening back up on 4th July 2020
We look forward to welcoming you all back.
Things will be slightly different as a result of government restrictions due to Covid-19, there will be a number of procedures to follow so that we can comply with the updated rules, please help us to help you and keep our team safe by adhering to the following.
Everyone should have on their person a face covering, although it won't be required at all times the option will always be available to you. All harbour facilities will have antibac spray or hand washing facilities.
The Town Jetty has a one way system in place to allow for social distancing; we have signage up so it should be obvious but if in doubt please ask one of our team.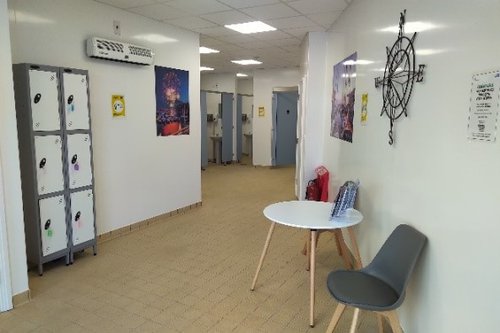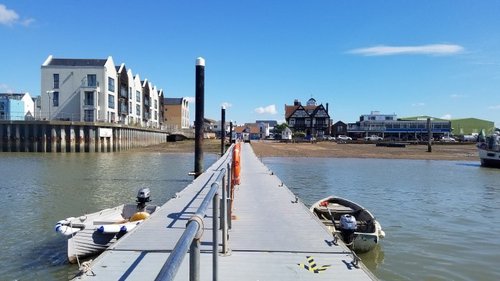 Visiting yachts to the Harbour and Marina
Visiting yachts will be directed to appropriate berths by Harbour staff, they will be able to use the new Shower and Toilet facilities, Water Taxi and head into the town to use pubs and restaurants.
If intending to arrive beyond water Taxi hours please telephone the office in advance for guidance.
You can pay in the office, over the phone, by the Duty harbour Master's card machine or cash.
Guests visiting from outside the UK may be required to fill in a Passenger Locator Form, this can be completed online or in the Harbour Office on the Gov.uk website. It may be that bridges with certain countries are agreed in future; however identities of such countries are yet to be disclosed.
If you are coming ashore to the Yachtsman and Harbour No 1 are opening on the 4th and 5th respectively. The Colne Yacht Club will open their Oar store Bar on the 4th then start food later on that month. Vines restaurant will be serving food and the Brewers will be opening too. We recommend you call ahead and make arrangements directly with them to avoid disappointment.
Water Taxi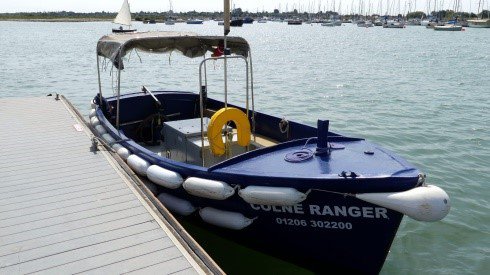 The water taxi has been running since the 13th May however from July 4th we will extend the timings once more to our usual schedule; this can be found on our website.
https://www.brightlingseaharbour.org/water-taxi/
Harbour office
The office is open 7 days a week for bookings, payments and the usual information during this busy period. To comply with current social distancing rules we have a one person in and one person out system in place, a screen across the reception desk and anti-bacterial spray is available.
The Foot Ferry
Traditionally, throughout the spring, summer and early autumn, a foot ferry service is run from Brightlingsea Harbour to Point Clear and Mersea Island and, at times, to Wivenhoe, enabling passengers an opportunity to enjoy the outstanding scenery which borders the River Colne.
As with many other leisure activities, however, the start of the summer season for the ferry has been delayed this year due to the threat of COVID-19.
We are now in a position to resume this service albeit a little differently, the scenery and the experience won't change but safety of our passengers is of absolute importance to us so we have made modifications to our ferries and need a little cooperation to make it work.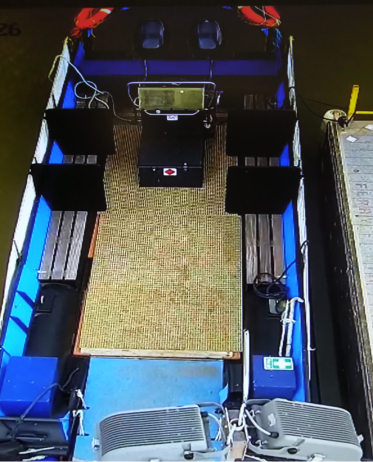 Here's the plan;
Each passenger will book onto the ferry in advance by calling the office on 01206 302200 or in person and be allocated a seat. Bookings can be in advance or on the day but will be subject to availability.
The cox will wear PPE, Gloves and face covering when within 1 meter of anyone's face.
Passengers should have face coverings available.
The modified ferry has protective partitions between groups of passengers which will only be used in bubbles, therefore can travel 6 independents or up to 12 in bubble combinations.
On entering the ferry passengers will have their hands sprayed with an antibac fluid then be directed to their allocated seats, first on one side then on the other, passengers will alight using the same managed process.
We would ask that passengers queue responsibly, keeping 2m apart whilst waiting and at Brightlingsea they should wait by the Bus shelter to be taken down the jetty to the Ferry.
River Cruises
Later in the month as other establishments open we will reinstate the cruises. Similar alterations will be made to the vessel to ensure a Covid secure environment. If you can't wait and you wish to travel offshore with your bubble of friends, enjoy a bring your own picnic, then Chartering a vessel with skipper would be a fantastic alternative. Give us a call to discuss.
Crabbing
Unfortunately Crabbing cannot be made Covid secure on our Jetty this year, however there are a number of alternatives; the boating lake, the Prom at higher waters and near the paddling pool. To get there from the harbour is a short walk through the marina complex and onto the prom.
Brightlingsea Town
The town is open and so are many of the eateries as previously mentioned, we recommend contacting them to establish opening times and availability, you will find a lot of contact formation in our visitor's guide which is available from our Harbour Office or to download from our website. https://www.brightlingseaharbour.org/visitors/