UK PORTS NEWS AT A GLANCE
Get your DAILY PORT NEWS FROM UK-Ports.org . . . . . . . .
---
The UK Ports Directory
---
The reliable guide to the UK's commercial ports.
---
UK Ports is the reliable guide to all Ports in the UK with information provided by the individual ports. Featuring maps of every port with terminal information, port contact information and live shipping and vessel movement details.
The UK PORTS DIRECTORY is created and maintained by Compass Handbooks Ltd who have over 30 years experience of working with a variety of clients in the seaport, airport, tourism, industrial and NGO sectors to deliver a range of quality, authoritative media.
Teesport
Teesport is located less than a mile from the mouth of the River Tees. It's a deep-water facility with a natural marine opening, providing lock-free access to the North Sea.
Fewer areas of the UK are better served by road and rail services. Teesport has direct access to the A66 Trans-pennine East and West routes and A19/A1 M1 national motorway links for North and South. This is complemented by direct rail links via the East Coast Main Line and Trans-Pennine
---
Peterhead
Peterhead is one of the UK's most versatile ports, providing exceptional all-weather, congestion-free deepwater berthing facilities at depths of up to 14 metres and serving a broad range of industries including oil and gas, renewables, fishing and leisure.
Peterhead is proud of it's heritage as the UK's largest white fish and pelagic (mackerel and herring) port and are building on their reputation as a traditional centre of excellence for both
---
Port of London
There has never been a better time to look to the Port of London as the location of choice for your logistics hub in the UK. It is on the doorstep of the UK's biggest consumer market. It has the best road, rail and sea links to reach the rest of the country too.
As a port, and as an organisation, they are all about growth. Their latest economic survey shows there are plans for over £1 billion to be invested in Thames facilities over the next five years.
---
Great Yarmouth
Peel Ports Great Yarmouth at Great Yarmouth is strategically located to serve the Oil and Gas fields of the southern North Sea and the existing and planned Offshore Wind development off the UK East Coast, and offers the shortest North Sea crossing between Great Britain and continental Europe.
The port has established itself as a centre of excellence in the renewable and offshore energy sectors, with the unique combination of modern deep sea facilities
---
Great Yarmouth
Teesport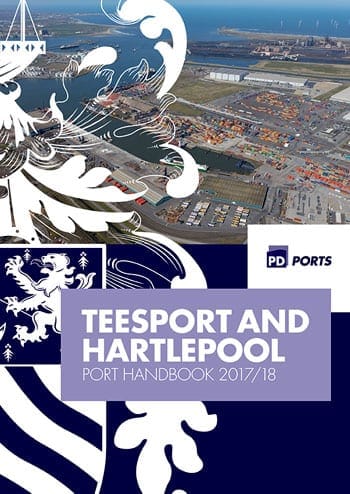 Port of London
Peterhead
---
Recent Compass Publications
Maritime UK Review
Malta Ports and Shipping Handbook
A tried and tested formula…. free and guaranteed.
---
A Compass handbook is an in-depth look at any organisation's operations. It is a wonderful centrepiece for any marketing campaign – the perfect business tool, guide and source of information. All Compass handbooks feature imaginative design and robust production values and are printed to the highest quality.
---
---
Free your time and save your organisation money by entrusting the production of your marketing material to Compass Publications
---
We ensure your handbook, map, newsletter, website or directory meets your stringent requirements and in the process we save you time and money
With each project managed by a dedicated Compass Team Leader and delivered within a proven methodology, we guarantee each project will not impact on your marketing budget
---
The Compass Management, Design and Editorial teams combine the experience of many years working with ports to produce authoritative, attractive and accessible publications.
---
Visit the Compass Handbooks website